Strategic Planning
 The process of strategic planning will help your company understand and clarify current goals and objectives, establish strategic direction, formulate a mission statement, and develop detailed action plans and strategies.
This process includes:
A situation analysis
Defining the vision
Developing and or refining the mission
Establishing goals and objectives
Developing action plans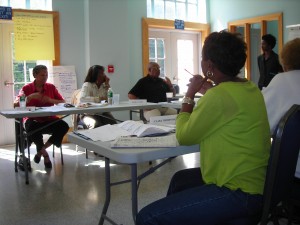 Facilitators work collaboratively with your company and business team (consultants, board, and/or staff as needed) to conduct an assessment and begin the process of strategic planning which includes:

A company/organization assessment.
Engaging key stakeholders (staff, customers, etc.) as needed via interviews to gather information relevant to company objectives.
Preliminary sessions with client and team.
Strategic plan documentation.
Strategic Planning Overview
Phase 1 – Assessment
The assessment consists of a thorough evaluation of current company structure, mission and objectives, including a review of the various works tools (business plan, strategic plan and other documents that are currently in place).
Phase 2 – Strategic Planning
Clarity of company vision.
Defining or re-defining mission.
Developing goals and objectives.
SWOT & Situation Analysis – An analysis and evaluation of the internal and external environment will be conducted to determine what factors influence the strategies and objectives of the company. This is the data collection stage.
External Factors such as political, economic, social, and technological factors in addition to other influences such as barriers to entry, customers, suppliers, and competition.
Internal Factors such as company culture, company image, staff, organizational structure, operational efficiency, etc.
Phase 3 – Strategy Plan Formulation- Development of a strategic plan document outlining mission, strategies, and action plans.
* Strategic planning sessions vary depending on the size and goals of the organization. Generally, we are able to organize and complete the process within a 3 month time frame when key participants have been determined and designated. In some instances, we have designed two day retreats in which the organization has decided to work intensively to complete the strategic planning process.